Intelligence reported that there are several small towns not controlled by the Machines. Two teams were sent out to try to recruit some survivors. Those armed who refute were to be arrested.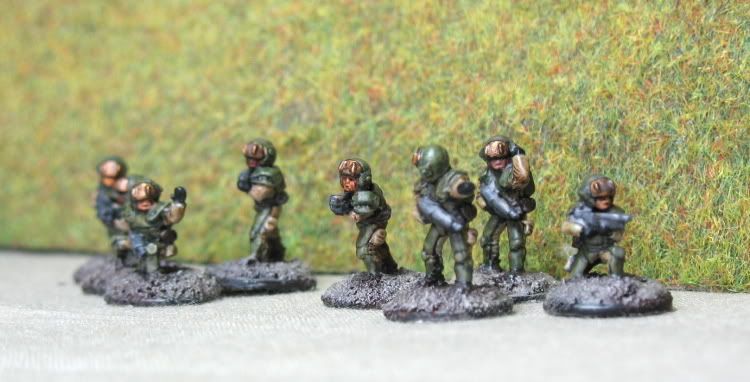 Here they are, the good and brave of the Organized Resistance Fighters.
The car looks like it has been used lately.
The NCO carefully leads his men to cover. He knows better than standing in the middle of the street beeing an easy target...
Suddenly an armed guy comes out to check who the newcomers are.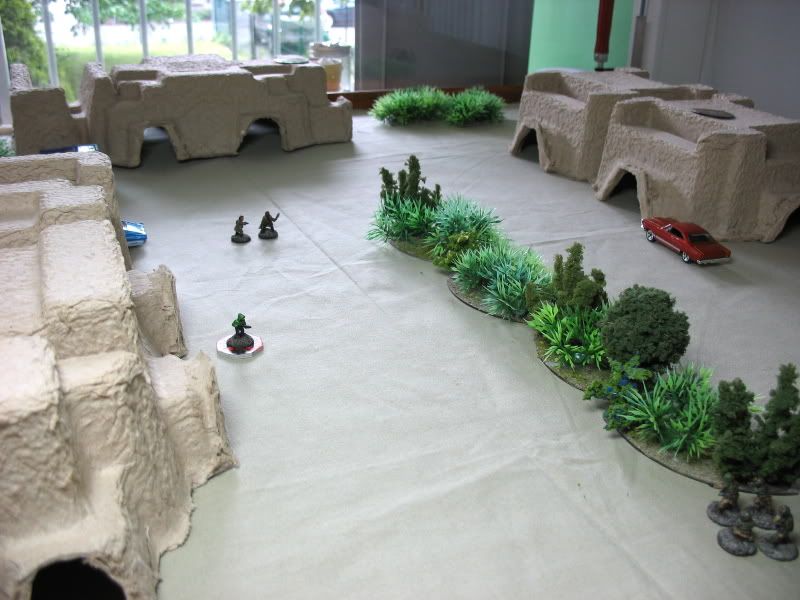 A loud and clear "Drop your weapons!" covinces him to surrender. Just when two more guys come down the street.
These two draw their weapons first...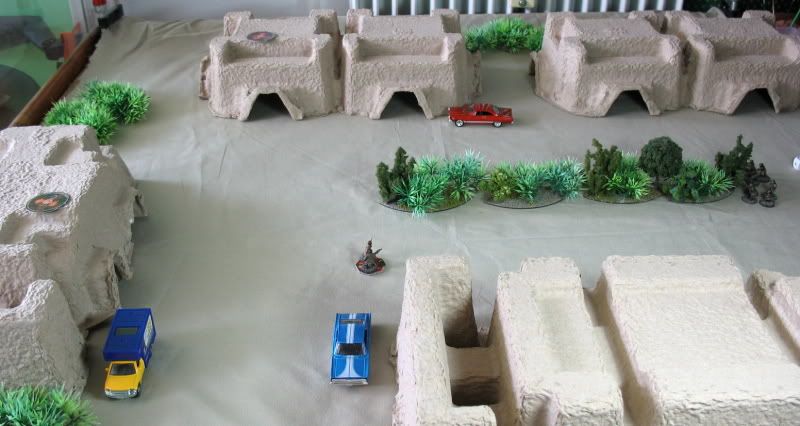 ... but learning how badly outgunned they are they surrender too.
Plasticuffs ready, the guys get arrested.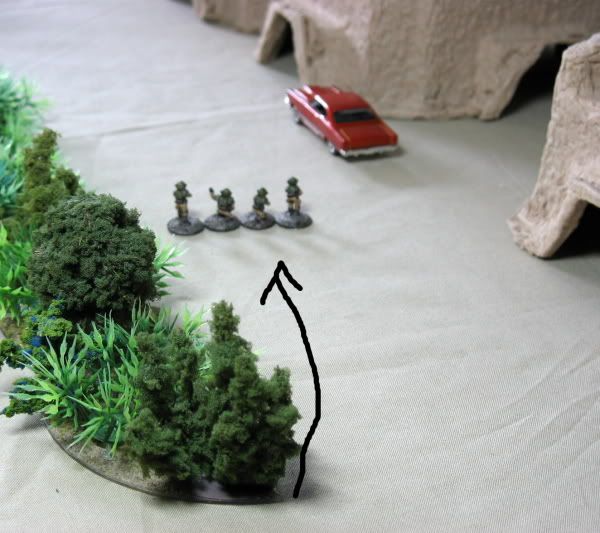 The second fireteam secures the other side of the street.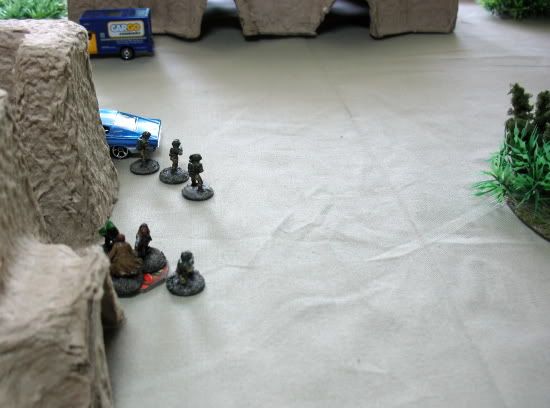 Leaving one trooper behind to watch the arrested a sudden noise catches the NCO's attention.
Meanwhile fireteam two carefully secures the entrances of these buildings.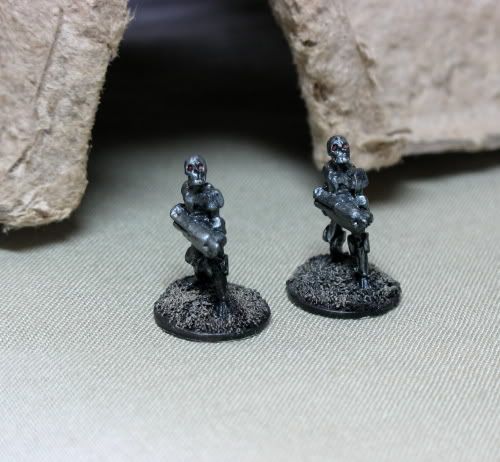 The reason for the noise: TERMINATORS!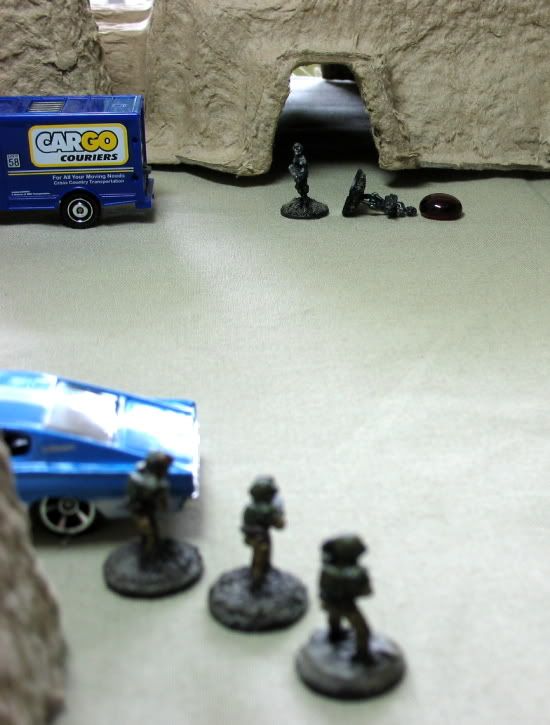 Our brave troopers open fire with their laser carabines downing one machine.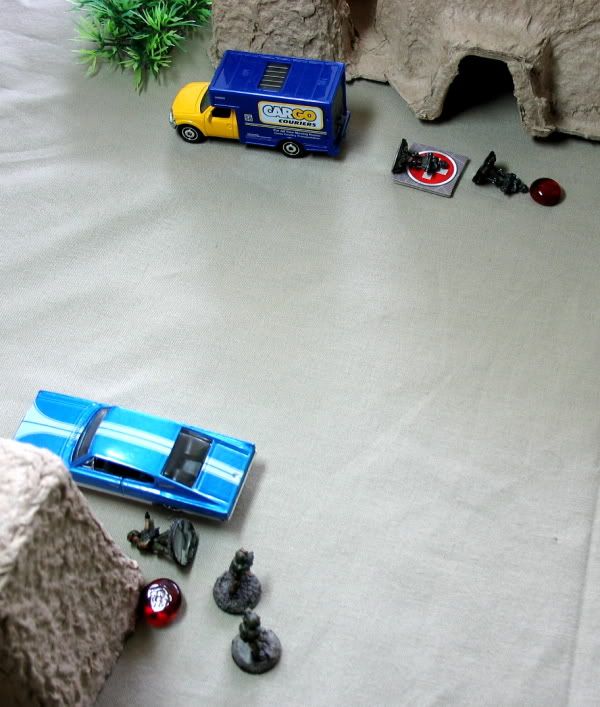 The return fire hits the NCO but his brave soldiers manage the situation.
Second fireteam tries to arrest another guy who foolishly draws his weapon instead of surrender.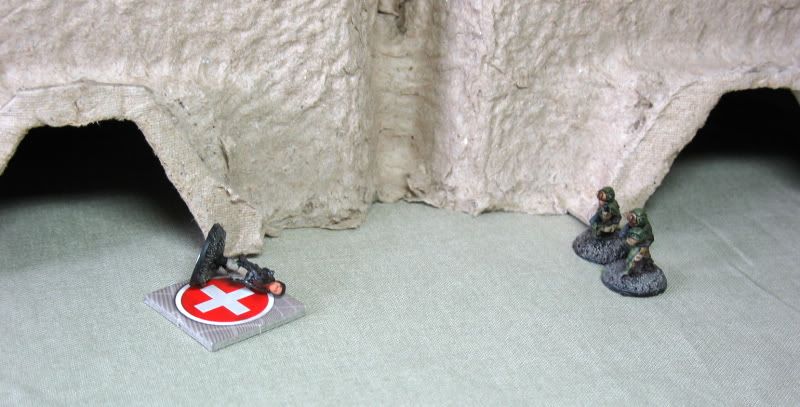 Paying the price ...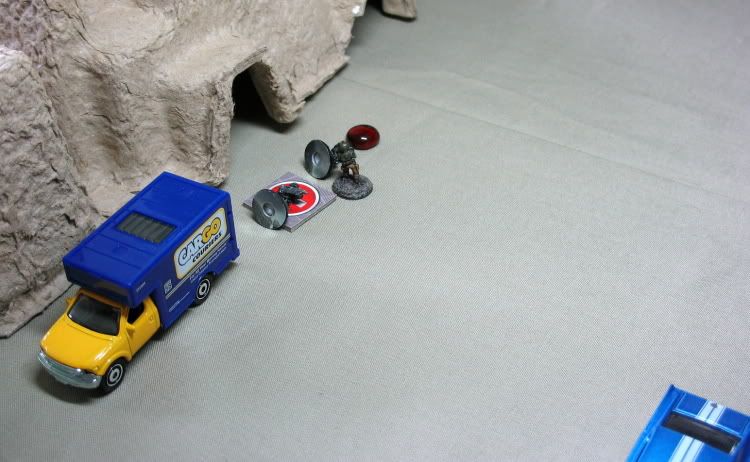 Finishing off the last threat.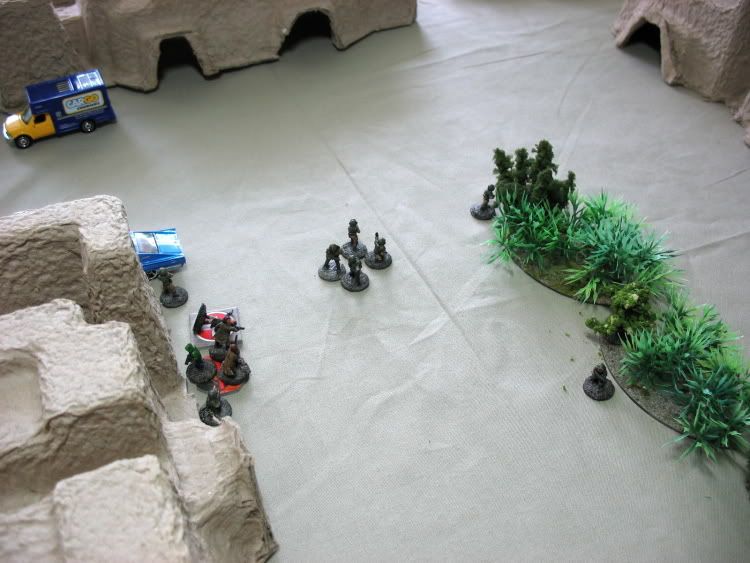 Securing the place they try to call in some transport and reinforcements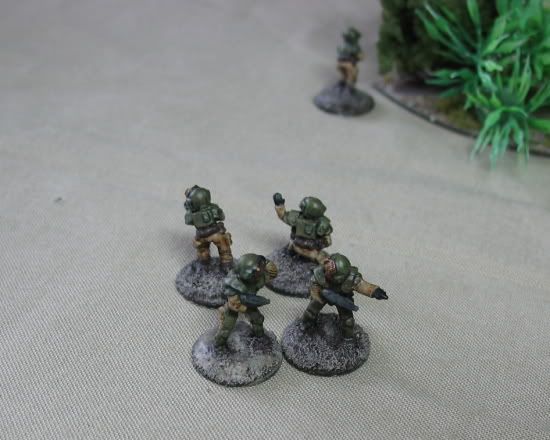 "ETA 20 Minitues!?!" They knew killing two machines didn't give them any 20 minutes.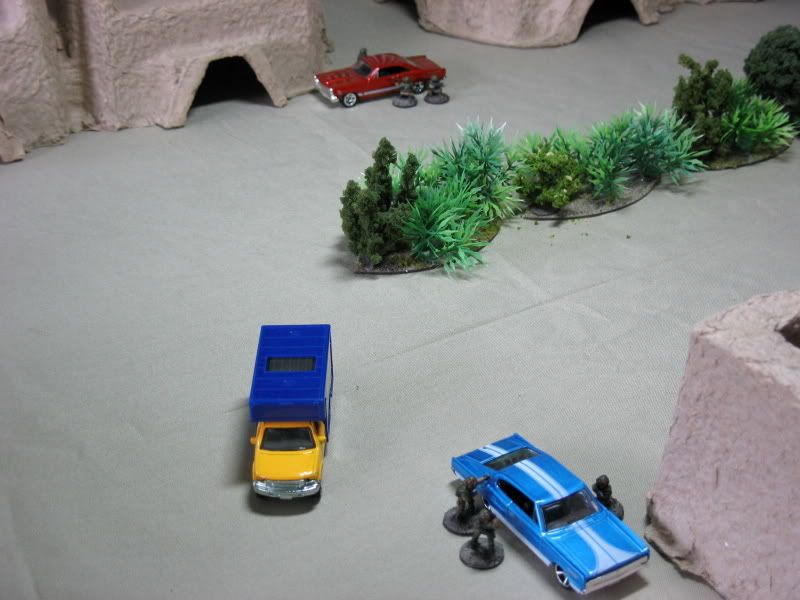 They rushed to the cars and ...
... left the scene knowing the machines couldn't be too far.
I added some elements from 5150 First Contact for this scene. I love this scenario book as it gives you lots of ideas to implement into your own games.
Hope you guys enjoy it. Next part follows soon......